Adirondack Maple Weekend
29 & 30 March 2014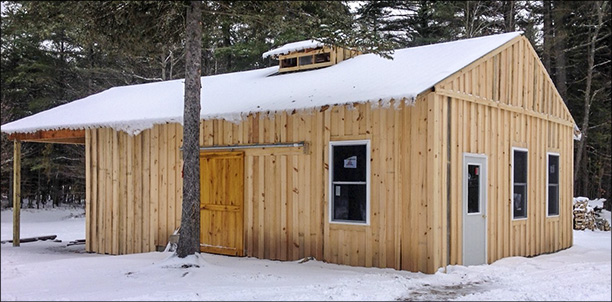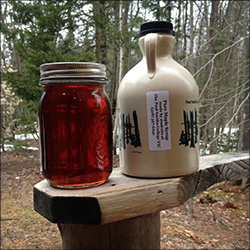 The Paul Smiths VIC is joining with other maple producers in the New York State Maple Producers Association to offer an Adirondack Maple Weekend on 29 and 30 March. Weekend activities include sugar bush tours, demonstrations, maple confections made by the Paul Smith's College students, children's activities, and the first-ever VIC Maple Sap Run/Walk.
The VIC is also holding a hands-on Sap to Syrup Workshop on Saturday, led by VIC sugar makers Tom Manitta and Kyle Dash. The workshop will allow participants to experience all aspects of the syrup making process. Participants will monitor sap quality, learn to work with reverse osmosis equipment, assist with the wood-fired evaporator, and draw off a finished batch of VIC maple syrup. Participants will go home with a pint of fresh maple syrup.
The goal of Adirondack Maple Weekend is to provide an opportunity to teach the public about the production of maple syrup and other related products and to share the taste of real mouth-watering maple syrup with visitors. This event is designed to showcase the VIC's maple sugaring operation.   Contact: Brian McDonnell, bmcdonnell@paulsmiths.edu
Adirondack Maple Weekend Schedule
Saturday, 29 March 2014
1:00 - 4:00 PM
Sap to Syrup Workshop: Participants will go home with a pint of fresh maple syrup. $25 per person. Preregistration required. Limited to 10 participants per session.
Ongoing
Student-led tours of the VIC Sugar Bush. Free
Ongoing
Maple syrup making demonstration in the VIC Sugar House. Free
Ongoing
Reverse osmosis demonstration. Free
Ongoing
Culinary uses of maple sap. Free
Ongoing
Maple confections for sale
Ongoing
Children's activities:



Maple Sugaring Coloring Book Pages
Maple Sugar Scavenger Hunt
Make your own maple seed helicopter
Identify acer saccharum (sugar maple) and other trees
Create your own sugar maple ID card (Draw, describe)
Learn how sap becomes syrup

Sunday, 30 March 2014
10:00 AM
Maple Sap Run/Walk. Participants will run or walk out to the VIC sugar bush, (about 5K total distance), probably on snowshoes (depending on the weather). They will fill a quart jug with maple sap and bring it back to the VIC for processing.  There will be prizes, hot beverages, maple snow cones and snacks. Registration is at 9:30 AM, Start time is 10 AM.  Entry fee is $20, $15 for Friends of the VIC.  Preregistration is appreciated.
Ongoing
Student-led tours of the VIC Sugar Bush. Free
Ongoing
Maple syrup making demonstration in the VIC Sugar House. Free
Ongoing
Reverse osmosis demonstration. Free
Ongoing
Culinary uses of maple sap. Free
Ongoing
Maple confections for sale
Ongoing
Children's activities:



Maple Sugaring Coloring Book Pages
Maple Sugar Scavenger Hunt
Make your own maple seed helicopter
Identify acer saccharum (sugar maple) and other trees
Create your own sugar maple ID card (Draw, describe)
Learn how sap becomes syrup