Donate to the VIC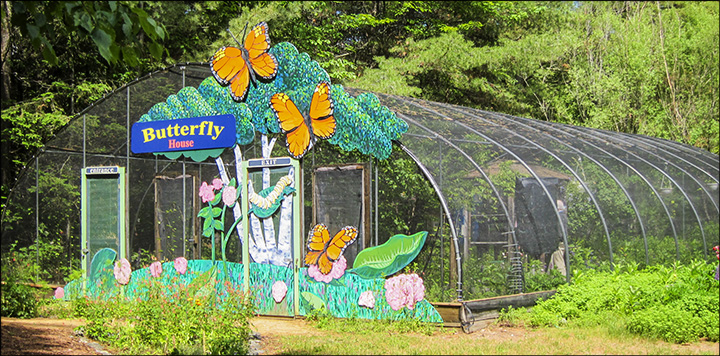 This site is no longer being updated with VIC program and event information. For current information on VIC programs and events, visit: www.paulsmiths.edu/vic. For current information on Adirondack nature trails and natural history, visit: http://wildadirondacks.org/.
Because the Paul Smiths VIC no longer receives New York State funding, continued support from volunteers who donate their time, talent, and money is crucial.   Some of the programs popular when the VIC was managed and funded through New York State are now available for a fee.  Other environmental education programs (such as the popular Native Species Butterfly House) continue to be offered free of charge, thanks to generous donors who have underwritten projects or funded internships. 
Join Friends of the VIC, an organization formed to financially support VIC programs and activities. Friends of the VIC members support free or low-cost programs to educate and inform Adirondack Park residents and visitors about the natural wonders of the Adirondack Mountains. Friends of the VIC funds support programs like local school field trips, the Breck Chapin Native-species Butterfly House, Teddy Roosevelt bird walks, and naturalist-led interpretive walks and paddles. Friends of the VIC funds also support Paul Smith's College interns in a variety of program areas, including the Butterfly House, maple production, nature interpretation, trail maintenance, and event management. Membership is available at a range of levels, starting with individual memberships with a minimum of $45 annual contribution. For more information on Friends of the VIC memberships and to sign-up online, click here.
Donate Time:  VIC volunteers can serve in a variety of roles: manning the front desk, providing information to visitors, staffing the Butterfly House, and helping maintain trails.  Individuals interested in joining this group of dedicated volunteers (some of whom have been donating their time and talents to the VIC for many years) should contact Kendra Ormerod, VIC Program Director, kormerod@paulsmiths.edu.
Donate Money:  You can make a financial contribution to the VIC and ensure continuation of the many popular environmental education and interpretive programs that generations have come to love.  You can contribute financially by making a contribution to Paul Smith's College earmarked for the VIC.  There are several ways to make a donation: give on line through an on-line form, make a donation by phone (518-327-6315), or send in a check by mail:
Paul Smith's College
Office of College Advancement
Route 86 & 30
P.O. Box 265
Paul Smiths, NY 12970-0265
Be sure to include a note asking that your contribution be earmarked for the VIC.