Paul Smith's College VIC Hours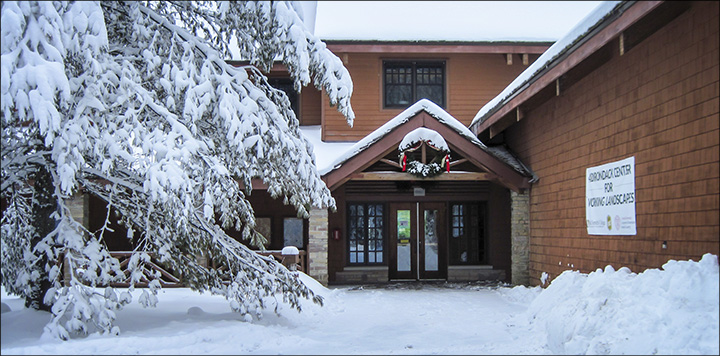 The Paul Smiths VIC building is open every day, 9:00 AM to 5:00 PM during the summer and during ski season. During the fall, until there is enough snow to start the ski season, the VIC building is closed on Mondays. The VIC building is also closed on Christmas Day, 25 December 2014. The VIC trails remain open dawn to dusk, seven days a week.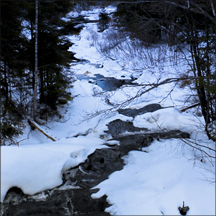 Shingle Mill Falls in Winter.
Photo courtesy of
From Empty Hands
blog. Used by permission.
The VIC trails are designed for day use only. Camping is not allowed. Fires are not allowed. Dogs are allowed, but they must be leashed. Fishing is allowed on Black and Long ponds only and only with non-live bait.
During the winter months when there is snow cover, the trails are groomed and open for cross-country skiing, snowshoeing, skate skiing, and skijoring for a fee. Day passes and season trail passes may be purchased. Cross-country skis and snowshoes are available at the VIC building for rental. Trail pass holders are eligible for discounts for weekend events and programs at the VIC.