Exploring Nature in the Adirondack Mountains:
Life in the Snow
Saturday, 8 February 2014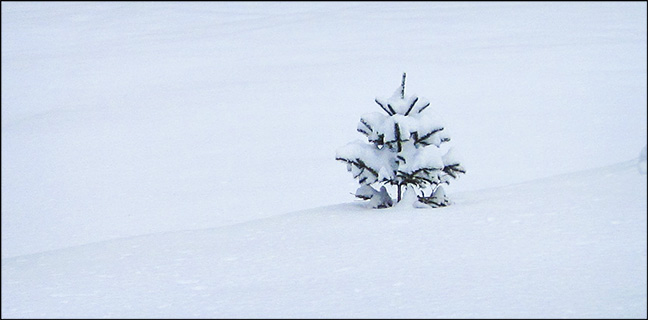 Join VIC naturalist Brian McAllister and explore the world of the subnivean layer -- the layer beneath the snow surface and the ground. The snow serves as a blanket, trapping the earth's heat and protecting small mammals from sub-zero temperatures, wind chill, and hungry predators.
Creatures which make their home in the snow in winter woods and meadows include mice and voles, which dig mazes of tunnels through the snow to find food, such as roots, plant seeds, and nuts. These rodents also dig chamber for food storage and resting places.
Red squirrels are also at home under the snow; they will often dig tunnels to retrieve buried nuts.
Ruffed Grouse take advantage of the insulating properties of snow; they burrow into deep snow to keep warm on cold winter nights, although they must come out to feed during the day.
Insects also winter under leaf litter and snow and sometimes come to the surface to take advantage of warmer days.
The program starts at 10:00 AM and ends around noon. Participants meet in the VIC building. $20 per person; the cost includes your day pass. $10 for VIC season pass holders. Friends of the VIC receive a 25% discount. Dress for outdoor conditions and bring your snowshoes. Snowshoe rentals available. Preregistration is required. Please pre-register by calling the VIC: 518-327-6241