Birding Across the Adirondacks
26 April 2014
8:00 AM to 4:00 PM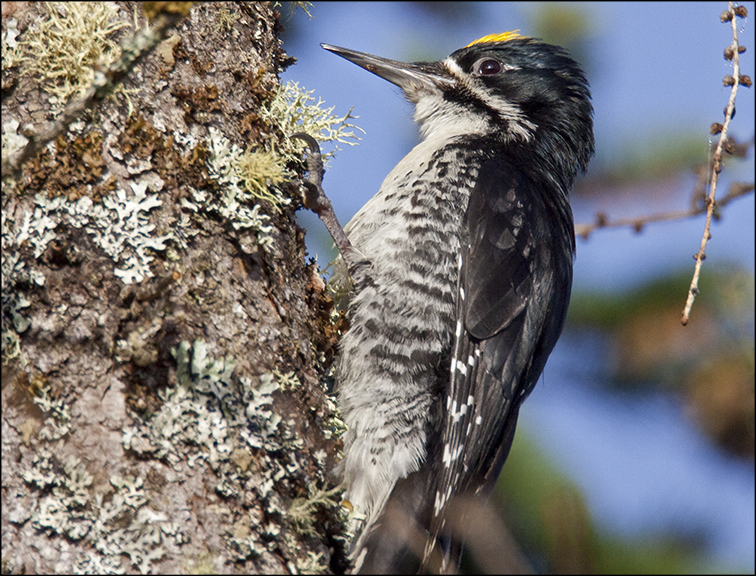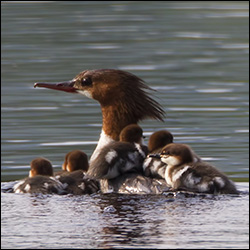 Boreal Birds of the Adirondacks:
Common Merganser
. Photo by Larry Master.
www.masterimages.org
. Used by permission.
Join the Adirondack Birding Center on an all-day van trip exploring the different habitats that make up the six-million acre Adirondack Park. We will depart from the Paul Smith's College VIC in vans at 8:00 AM.
Our stops will include a bog habitat to search for birds who make their homes near a boreal wetland, including the Gray Jay and Black-backed Woodpecker.
We will then stop to check species in the Lake Placid area, such as American Kestrel, Pileated Woodpecker, and Hooded Merganser.
We will drop in elevation to the Lake Champlain valley to explore shoreline, open and scrub fields, wetlands, mixed woods and second growth forests.  Here we expect to see Bufflehead, Great Blue Heron, Common Merganser, Tree Swallow, Osprey, and Ring-billed Gull.
We expect to tally some 50 species in these different habitat types.  We will return to the VIC at about 4:00 PM.
Bird species seen in these habitats in late April include:

Bring a bag lunch and gear for an all-day trip: hat, binoculars, sunscreen, snack, water, and rain gear. The cost is $75 per person. There is a 25% discount for Friends of the VIC. Preregistration is required; please call 518-327-6241 to register.